10% Off Eden Glam Bundles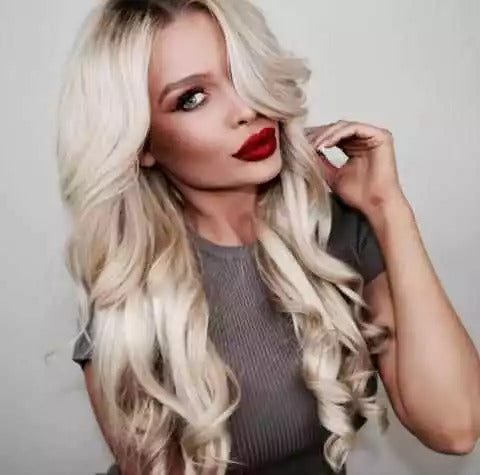 Quick and easy
CLIP IN HAIR EXTENSIONS
Instantly have the length and thickness you have always dreamed of. Eden clip in extensions come in 11 shades to match all hair tones, in 20″ & NEW 24″ length and 4 thicknesses for a seamless blend.
Shop Now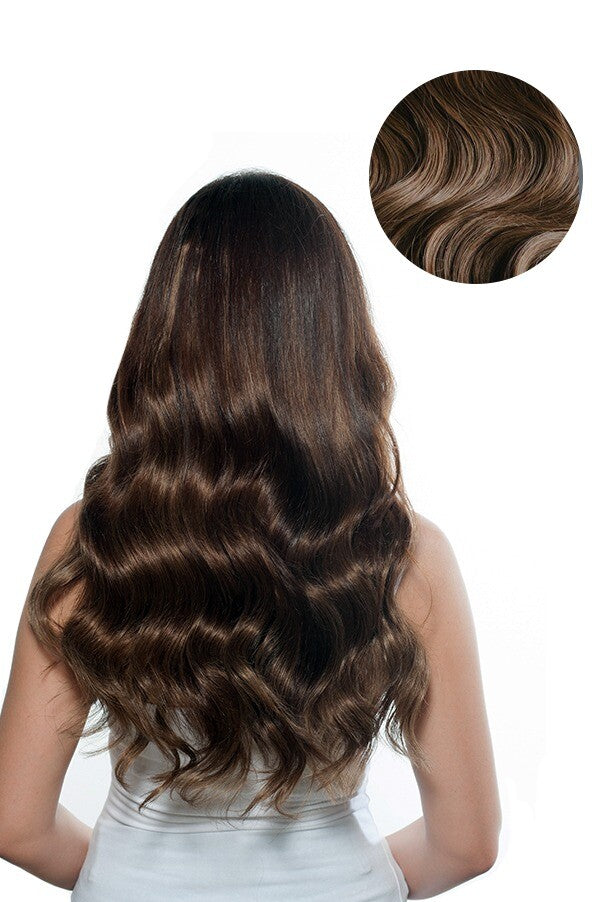 The hottest look
NEW EDEN PONYTAILS
Transform your look in minutes with our NEW Clip In Ponytails.Super easy to use and versatile, EdenPonytails are perfect if you are new to hair extensions or want to change up your look instantly!
Shop Now
Hair Extensions in Brisbane
Are you looking for the #1, best hair extensions specialist in Brisbane?
If you find yourself spending a lot of time trying to do something about your flat, dull tresses, we have a great solution for you. Eden hair extensions can provide you with the exact amount of volume that you need. Whether you're looking for just a little more bounce or you want to be the Brisbane Queen when you rock that dress on a Saturday night, we got you covered.
Easy to Install
Don't worry – you can do this. The hair extension clip-ins and are perfect every time. In just 10 minutes, your hair is ready to take on Brisbane, saving you not only effort but money as well. No need for expensive hair care products. The hair extensions are ready when you are. Getting a new hairdo at a Brisbane hair salon can be expensive and only looks good for a few days.
Eden hair extensions can be used over and over, and you can have fun trying out new looks each time. Each hair extension is durable and can even be used with hot irons or brushes. We've made it all very simple with easy tutorials and helpful ideas to create new looks or just enhance your natural beauty.
Stylish
Choose from a variety of curly or straight styles and colours, including beach blonde and all the shades of brown that are now popular with Brisbane women. What's more, it all blends in naturally, and you can even select the hair texture that is closest to your own. Create new hairstyles by checking out the handy videos on our site. Our real human hair extensions are easy to care for and offer great value for money.
Be one of the most beautiful and glamorous women in Brisbane without having to spend a fortune at a hair salon. Feel the confidence you gain when you know your mane is absolutely stunning, and you got that look in just half the time.
Mix up Your Style
Women all over Brisbane love our clip in hair extensions as they provide a quick and easy option to change up your look. Express your creativity by creating your own personal look every day of the week. If you have been dreaming of movie star volume and depth, our 100% Remy hair extensions will provide you with luxurious, elegant hair.
If you think that installing your own clip in hair extensions would be too complicated for you, come and discover just how easy they actually are on our expert tutorials. Learn hair extension tips and tricks to enjoying perfect tresses and seamless blending. Bring your dream style to life without leaving the comfort of your home.
Affordable
We are the cheapest Brisbane hair extensions. We offer premium-quality hair extensions at the best price. Our products are focused on providing the best value for money and real human hair extensions you can buy in Brisbane. The unique craftsmanship and superior quality hair that is used in our hair extensions ensure they last longer and offer a better investment for your money.
Save money, time and hassle by using our easy to maintain, high-quality hair extensions.
AfterPay Hair Extensions
Enjoy the convenience of using AfterPay so that you can have your perfect hair extension now and pay later. With four interest-free payments, you don't have to wait any longer to get the hair extension you've always dreamed of. As there is no interest or additional fees, using AfterPay is easy, convenient and incredibly cost-effective.
Use our AfterPay option when you check out, so you don't have to wait until payday to enjoy your new hair extensions.
Brisbane's Favourite Hair Extensions
We are over the moon that we have so many loyal customers in Brisbane who appreciate the superior quality of our hair extensions. Whether you're getting prepared for the 9th Asia Pacific Triennial of Contemporary Art, the Queensland Theatre, the Queensland Symphony Orchestra, the Queensland Cabaret Festival, the Royal Queensland Show (Ekka), Mercedes-Benz Fashion Week, Moreton Bay Food and Wine Fest or any of the other amazing events in Brisbane; we can help ensure you have a hairstyle you can be proud of without the need to go to a hair salon.
Come and discover what some of Brisbane's leading beauty gurus and social media starlets have to say about our range of hair extensions on our testimonials page.
Comprehensive Range of Hair Extensions
Your style or personality doesn't matter. At Eden Hair Extensions, we can provide you with the depth, volume and length you desire to optimise your hairstyle.
Clip-In Hair Extensions
Tape-In Hair Extensions
Ponytail Hair Extensions
Virgin Hair
We have every hair extension you need to transform your look and express your personality. If you have any questions, we would love to answer them.
Send us a message today.
5 Reasons You Are Going To Love Our Ponytail Extensions
Buy Now, Pay Later With AfterPay
Luxuriously Soft & Silky Real Human Hair
Durable Design That Lasts Up To A Year
Free Shipping and Delivery for Orders Over $179
Generous Returns & Exchange Policy