Why Choose Eden?
Luxury, hand-crafted extensions and a
service provided with love.
Are you considering buying hair extensions but not sure if it's worth taking the plunge? Maybe you're frustrated with having hair that won't grow past a certain length, no matter how patient, caring and gentle you are. Eden ethically source their hair from every corner of the globe to bring women the highest quality Virgin hair extensions to look their best all year round! Our mission is to offer all women, of every ethnicity and background, an opportunity to fully express themselves. Whether that's with long hair, short hair, curly hair or a gorgeous new colour, we want all women to feel powerful and confident with our Eden Hair Extensions.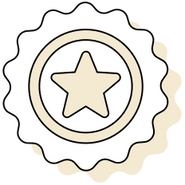 Best Quality
Parisian silk wefts, handpicked bundles, 30% thicker hair than other extensions, that last you 1 year or more. Only the best for our Eden Angels.
Shop Now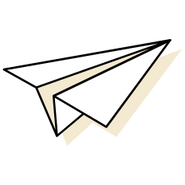 Catered To You
Colour samples, online colour matching, worldwide shipping and next day delivery, no risk 30 day returns or exchanges, AfterPay. Shopping online for hair extensions is made easy with us. Have the salon experience in the comfort of your own home.
Shop Now
Are you ready to mix up your style with our ponytail clip-in hair extensions?
Perfect for workdays, weekends and special events, the iconic ponytail with Eden seamless clip in hair extension is the perfect look for the year. Whether you are craving a perky high ponytail or a stylishly braided ponytail, at Eden Hair Extensions we are ready to help you create the natural-looking human hair of your dreams.
Our ponytail clip-ins and seamless clip in hair extension is the perfect way to transform and wrap up your hair to a ponytail style in minutes.
Made from the premium quality real human hair, our ponytail and seamless clip in hair extensions are 20" in length and offer luxurious volume with supreme shine. The clip-in ponytail extensions are 120 grams in thickness, double drawn and triple wefted to ensure you will be the style icon of any event.
Ridiculously easy to use and style clip-ins, we are so excited about our range of ponytail extensions because we know that you are going to love them.
Achieve your dream pony in minutes!
We take great pride in being the only company worldwide to offer single donor extensions. Our commitment to 100% ethical sourcing of our hair products is at the core of our company. Our ponytail clip-ins extensions are sourced from volunteer donors in India who are fully compensated for donation.
We do not use synthetic hair.
These are real human hair extensions and clip-ins that will provide you with the very best results. Our unique construction techniques and premium quality real human hair ensures that your Eden ponytail will not tangle, matte or shed.
For the most natural looking ponytail, rely on our class-leading ponytail hair extensions.
We use natural and hypoallergenic clip-ins products and dyes to ensure that extensions surpass even the highest expectations. Glamorous shine and rich, deep colours are hallmarks of our highly acclaimed hair extensions.
With our expert styling guides, our ponytail clip-ins extensions will keep you looking pretty, polished and perfectly styled.
Why Are Eden Hair Extensions The Best Ponytail Extensions?
Single donor bundles, triple wefted, shed/tangle free clip-ins and extensions that can last up to one year or more. The fact that our extensions use premium quality Remy human hair ensures they can be washed, dyed, blow-dried and styled to create the perfect look for any event.
Our durable clip-ins with silicone grips ensure they are simple to use and excellent value for money. Luxuriously soft, silky and with superior shine, you can bring your dream hairstyle to life with our 5-star rated extensions.
Which Shade Is Best For You?
We have 11 elegant colours to ensure you can get a perfect colour match. Our range of colours and product categories include Seamless Ash Blonde, Bleach Blonde, Dirty Blonde, Chestnut Brown, Seamless Chocolate Brown, Seamless Dark Brown, Mocha Brown, Off Black and Seamless Jet Black. You will love the rich multi-tonal colours of clip-ins extensions. They will effortlessly blend with your hair creating luxuriously lengthy hairstyles.
Are you debating which colour is right for you? Take a photo of your hair in natural lighting and send it to our email address: hello@edenhairextensions.com.au. Within 24 hours, we will get back to you with our advice on the best shade for you and check our product categories. Our expert technicians have a 99.9% accuracy rate, so we are confident we can help you find the best possible clip-ins extensions for your style. We also offer colour samples if you would like to test our colours in different settings and lighting conditions.
What Is The Exchange Policy On Our Ponytail Extensions?
We stand by the quality and craftsmanship of our ponytail clip-ins extensions, so we take delight in providing a risk-free 60-day exchange and returns policy. Our team is committed to doing everything in our power to ensure you are provided with the very best hair extensions available in Australia.
Are Our Ponytail Extensions Ethically Sourced?
If you have looked around our site, undoubtedly you will have noticed that we are firmly resolved to only provide hairpieces that are 100% ethically sourced. We have invested heavily into our Eden Angels program to ensure that each and every one of our hair donors is suitably compensated for the donation of their hair. When you purchase one of our ponytail clip-ins hair extensions you can have complete confidence that you are supporting the economy of women worldwide.
How Can You Style Your Eden Ponytail Extensions?
One of the reasons why so many Australian beauty experts and icons love our clip-ins hair extensions is that they are easy to use and style. You can dye or tone your hair extensions before you use them to create your own signature look. We recommend using a heat protectant spray before using hot tools to straighten or style your hair. Our experts suggest cleaning your hair extensions every 10-15 years or more frequently if you use a lot of products on them.
Best Glam Clip-in Hair Extension Style
Would you like to discover how some of our favourite beauty stars use their Eden ponytail clip-ins extensions to create iconic styles? Visit our 3 Five Minute Ponytail Looks to discover the tips and tricks to create the perfect low, sleek ponytail, high ponytail and the ubiquitous Arian Grande style.
Are you ready to stop reading and start shopping?
Come and discover our revolutionary new range of hand-crafted ponytail clip-ins extensions today.
5 Reasons You Are Going To Love Our Ponytail Extensions
Buy Now, Pay Later With AfterPay
Luxuriously Soft & Silky Real Human Hair
Durable Design That Lasts Up To A Year
Free Shipping And Delivery For Orders Over $179
Generous Returns & Exchange Policy
Achieve the Hairstyle You Dream With Eden Hair Extensions
Now is the time to achieve the hairstyle of your dreams. Don't wait months or years for your hair to grow out. In just minutes, you can transform your hairstyle into an effortlessly glamorous look with our luxurious hair extensions. Join thousands of women worldwide who are using our A-grade quality hair extensions clip-ins to create head-turning looks.
Boost your confidence with our signature Eden Hair Extensions ponytails. If you have any questions, please don't hesitate in contacting us. We would love to assist you in making your dream hairstyle come to reality.
A ponytail extension is a type of temporary hair extension that can be attached to your ponytail. Whether you like to style your hair into a low ponytail or a high ponytail, this type of hair extension can make it seem like you have long hair and a gorgeous pony every day of the week (no extra work required to maintain it during the day).
Sometimes, when you put your hair up in a ponytail, your hair can seem shorter than it actually is. With the help of ponytail extensions, you can easily achieve long and luscious ponytails. Ponytail extensions are easy to put on and remove. They don't require any glue or any other additional tools to be attached to your hair as you can simply attach them to your real ponytail.
Eden clip in ponytail extensions is extremely easy to put on. Simply put your hair up in a ponytail, either a low or a high ponytail. Then, attach the ponytail extension around your real ponytail. In order to cover the tracks, you need to wrap a strand of hair around your ponytail.
The way to wrap around your ponytail is simple. Take a strand of hair from the extension and wrap it around the base of your ponytail. Secure the strand that was wrapped around the base with a bobby pin and use hairspray to get rid of any fly-aways if necessary. See here for our easy ponytail tutorial guide.
Ponytail extensions can be made with either synthetic hair or real human hair. Eden clip in ponytail hair extensions are ONLY made with real human hair that was sourced from all across the globe. Our ponytail extensions are made with only the highest quality of Remy hair. Remy hair is considered as the highest quality of hair as the hair cuticles are preserved, making it look way more natural than other kinds of hair.
While synthetic hair might be more affordable than real human hair extensions, the latter tends to look much better and can blend in with your natural hair much easier. With Eden ponytail extensions, you will always have a natural-looking ponytail at your fingertips.