Customer Reviews - Eden Hair Extensions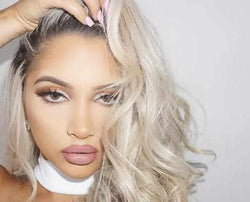 Yasmin Houda wears Eden Ash Blonde Clip Ins
"I never leave the house without my Eden Clip Ins. They are my favourite, just amazing. I recommend all my clients to use them as they are by far the best quality I have ever tried."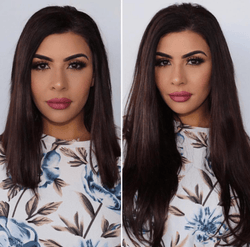 Belinda Masri wears 160g Dark Brown Clip Ins
"Before I found Eden Hair Extensions, I had always struggled to find extensions that were thick enough to blend with my hair. They are seriously so thick & also so comfortable to wear. I can wear them all day without even noticing that I have clip ins in. I've had mine for over a year and they are still in amazing condition. They are definitely worth the investment & I am so happy with my purchase."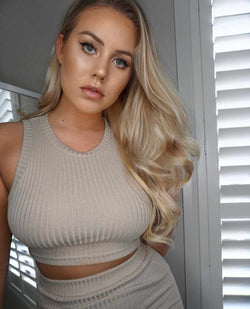 Casee Brimblecombe wears 220g Eden Bleach Blonde Clip Ins
"I have worn all types & brands of hair extensions & Eden Hair Extensions Clip Ins & Tape Extensions are by far the best. You wouldn't even know that I am wearing extensions, they are so natural & soft. I am so happy with my Eden's and highly recommend them."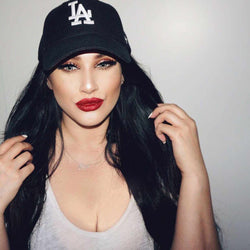 La'Tecia Tomas wears 220g Eden Jet Black Clip Ins
"I am really low maintenance when it comes to my hair, which is why I love using Eden Hair Extensions. They are super easy to use and my hair looks like I've spent heaps of time on it, even though it only took me 10 minutes. It's the ultimate glam look with minimal effort."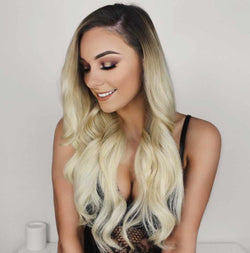 Natalie Brown wears Eden Russian Tape Extensions in shade #60
"I don't know what I would do without my Eden's, I seriously am in love. I love the quality and feel of Eden Hair Extensions, there is nt denying that they are real human hair. They curl & style perfectly. I don't wear any other brand."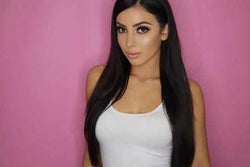 Gemma is wearing 220g Off Black Clip Ins.
"I have worn almost every clip in brand and Eden Extensions are by far my favourite. They don't tangle, they are so soft & thick. I have worn mine for over a year. From now on, I will only wear Eden Clip Ins."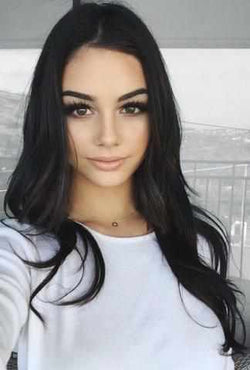 Isabella is wearing her 160g Eden Mocha Brown Clip Ins
"I am new to wearing hair extensions but I am officially in love. I no longer get bored with the same hairstyle everyday and you can't tell that I am wearing hair extensions. 10/10 for Eden Hair Extensions - really enjoying them."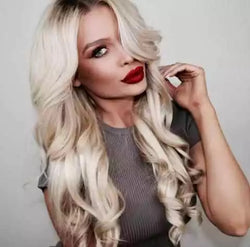 Skye is wearing her 220g Eden Bleach Blonde Clip Ins.
"Skye Wheatley is one of Australia's most loved YouTube & Instagram Stars. What does she think about her Eden Clip Ins?"I love how I can switch up my look from short hair to long hair in minutes. It's amazing how easy they are to put in and they feel so soft. I don't even notice that I am wearing them!"