Ombre Hair Chocolate Sample
Have you been eyeing a certain hair color but dont know if it is the right color for you? Dont worry! Whether you are looking for hair color ideas for a natural look,shoulder length straight hair, or even color ideas for brunettes, and olive skin tone we got you covered.
We had a wide variety of hair colors that are one of the hair color trends this year. From chocolate brown hair color, brown hair with highlights, caramel highlights, and blonde highlights we have it for you.
Not sure what shade is right for you? Purchase a 10cm sample of Eden Ombre
hair
Chocolate & discover if it's the perfect match for your hair
and skin tones
.
Top 10 Brown Hair Color Ideas You Should Try This 2021



Dark chocolate brown hair

Chocolate brown balayage hair

Brown ombre hair

Dark chocolate

Dark brown hair with highlights

Light brown balayage

Dark hair color

Caramel Highlights

Caramel and Red Highlights

Chocolate Highlights for Black Hair

Ash Brown for black hair
Ombre Hair Color Ideas for Blond, Dark Brown, Deep Brown, Red and
Black Hair are exceptional hair trends you must try for the year 2021.
Please note, this is just a color swatch and not a hair sample. We wanted to offer you, our gorgeous customers, an affordable option to discover which Eden shade is perfect for you.
It is not made from the same high-quality Remy human hair as our extensions, as that would make the sample too expensive.
This sample shade is a small 10 cm bundle. More Questions? Email us at
hello@edenhairextensions.com.au
Your
warm chocolate brown ombre hair color
sample shade is a small 10 cm bundle of Eden Extensions which will allow you to discover if this is the perfect shade for you in the comfort of your own home.
A full set of Eden Clip Ins comes in a 10-piece set that is seamless to apply and has been specially designed to cover your entire head. Simply layer each
light chocolate hair color
extension to create long flowing hair that is sure to get you noticed. Eden
chocolate color
Hair
sample
is made with a multi-tone adapt coloring system, this means that the
rich chocolate brown hair sample
has multiple colors within the shade, ensuring the extensions blend seamlessly
bringing brown highlights that will perfectly fit your skin tones
. If it is not the perfect match,
light chocolate brown
will still blend wonderfully. However, if it doesn't suit your style, you can choose another hair extension sample from our Eden.
If you have any questions we would love to hear from you. Please email us at:
hello@edenhairextensions.com.au
or refer to our
frequently asked question page
.
If you are unsure what shade is perfect for you, please email us a picture of your hair in natural lighting to hello@edenhairextensions.com.au . We'll get back to you within 24 hours and recommend the best Eden shade. We don't want to brag, but we have had 99.9% accuracy with matching our customers to their perfect Eden shade online. Or, if you rather order a colour sample please visit our colour sample page here. You can order any of our 11 colours and discover your perfect Eden match in the comfort of your hair own.
Yes, you can dye your Eden's. All Eden extensions are made with the highest quality, 100% remy human hair and can be dyed/ toned to whatever colour you desire. We recommend using sulphate free products and always testing the product on a section of the extensions before dying the whole set. Just like your own hair, dying the extensions strips them of moisture. Therefore, we recommend deep conditioning your extensions after you dye/tone them; just like you would your own hair. 
Eden ponytails are very easy to take care of and fairly low maintenance. We recommend treating your Eden's like your hair. Here are some suggestions to ensure your Eden's last you 1 year or more.
Before and after using your Eden's remember to brush them gently with a soft bristle brush.
We recommend cleaning your Eden's every 10-15 wears OR if you have used a lot of product on them.
When washing your Eden's use lukewarm water, apply a moderate amount of shampoo and ensure to rinse thoroughly. Apply a generous amount of conditioner and rinse. You can also leave the conditioner on for 20-25 minutes for a deep condition. Allow your Eden's to airdry.
Always use sulphate free products on your Eden's. The OGX Shampoo and Conditioner are some of our favourites.
Always use a heat-protectant when using hot tools such as straighteners or curling irons.
Most importantly, treat your Eden Hair Extensions with care and they will show your hair love for 1 year or more.
Yes, of course you can! We strive to make your shopping experience as risk-free and enjoyable as possible. We offer 60-day exchanges & returns if the security seal has not been broken and your Eden's have not been opened, worn or tampered with in any way. Please contact us at hello@edenhairextensions.com.au advising us of your exchange/refund and we'll provide you with all the details and information. There is also more information on exchanges here and refunds here. 
Yes, you can! We always recommend using a heat protectant spray. On a side note some ladies wash them first to take off the vitamin enriched coating. 
We recommend cleaning your Eden's every 10-15 wears OR if you have used a lot of product on them. 
Yes, it's true! All prices on the website include free shipping worldwide.
We ship Monday through Friday, excluding weekends and holidays. All orders will be processed and shipped within 24 hours. You will receive a tracking number once your order ships.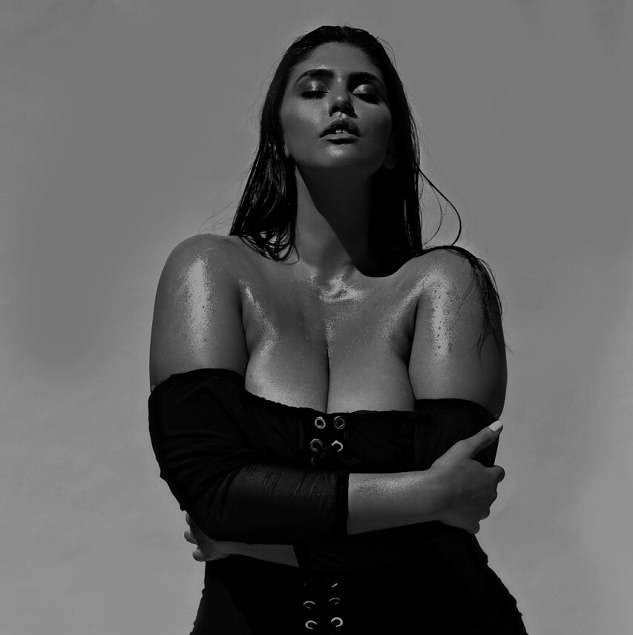 NEED HELP?
We would love to hear from you. Email us at hello@edenhairextensions.com.au and we'll get back to you within 24 hours. We look forward to speaking with you soon.
WHAT MAKES EDEN'S DIFFERENT?
Eden Hair Extensions are the highest quality 100% remy human hair available worldwide. Single donor bundles, triple wefted, shed/tangle free and will last you one year or more. These are some reasons why Eden's are the most natural looking, longest lasting extensions available.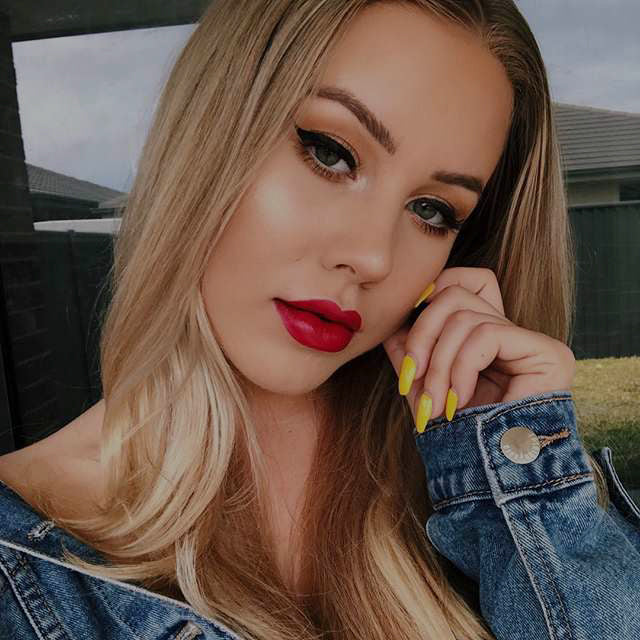 100% REMY HUMAN HAIR
Eden Hair Extensions are produced with 100% Remy human hair. EDEN's are the softest, most natural looking extensions. Ensuring you feel confident and empowered every time you wear your Eden's. Eden's can be washed, dyed, blow dried and styled using hot tools.